BRENNA MURPHY
Central~Lattice Tool Array
MSHR
Resonant Entity Modulator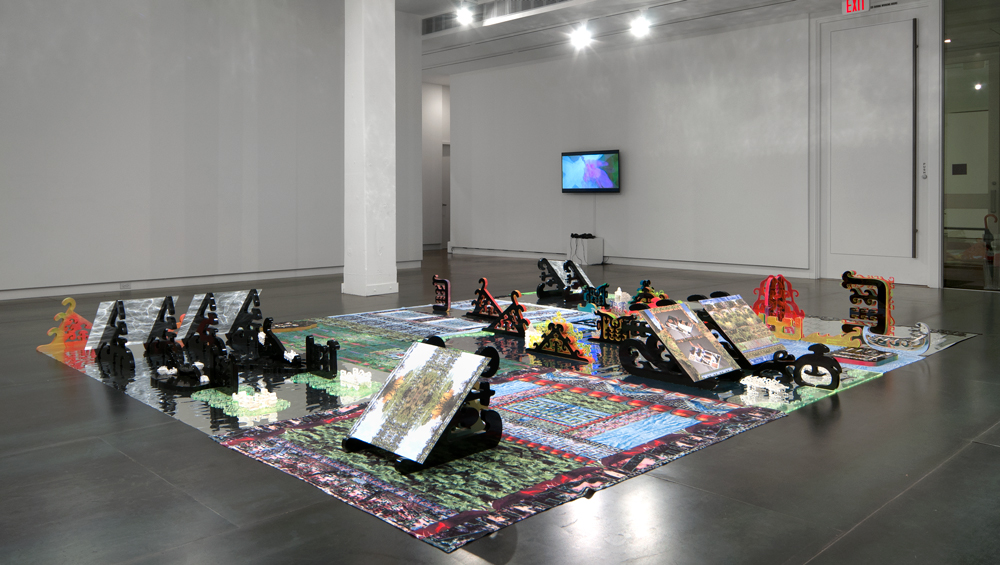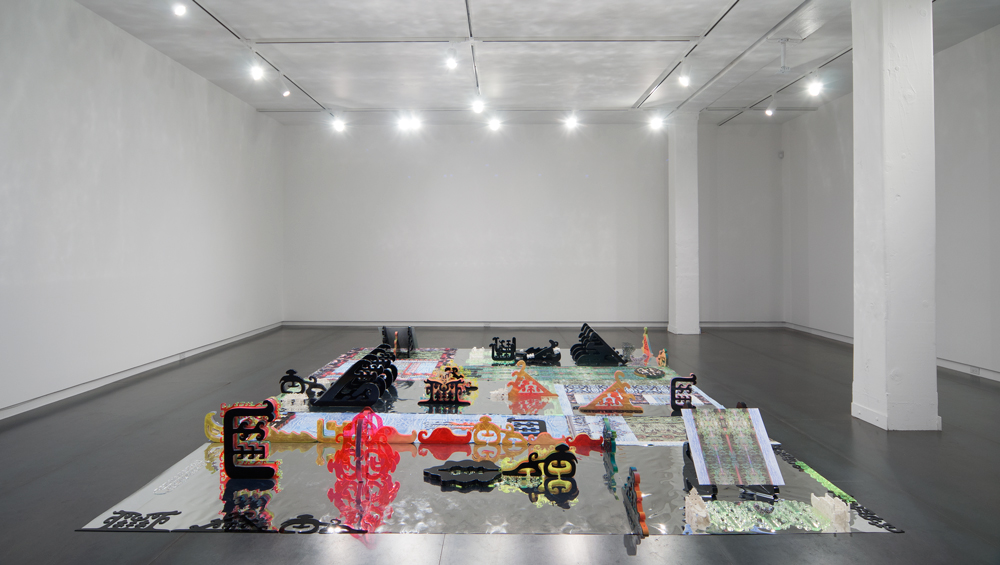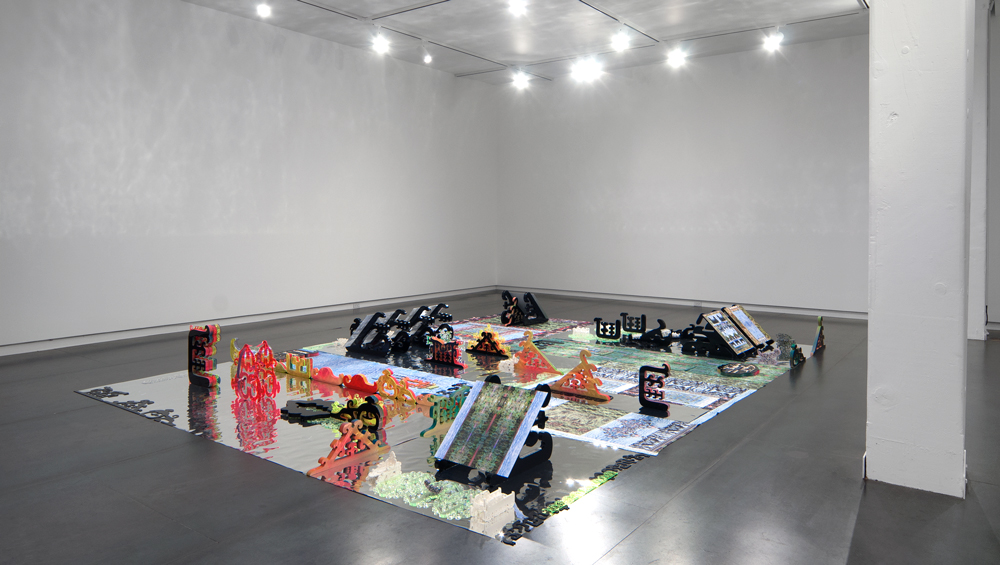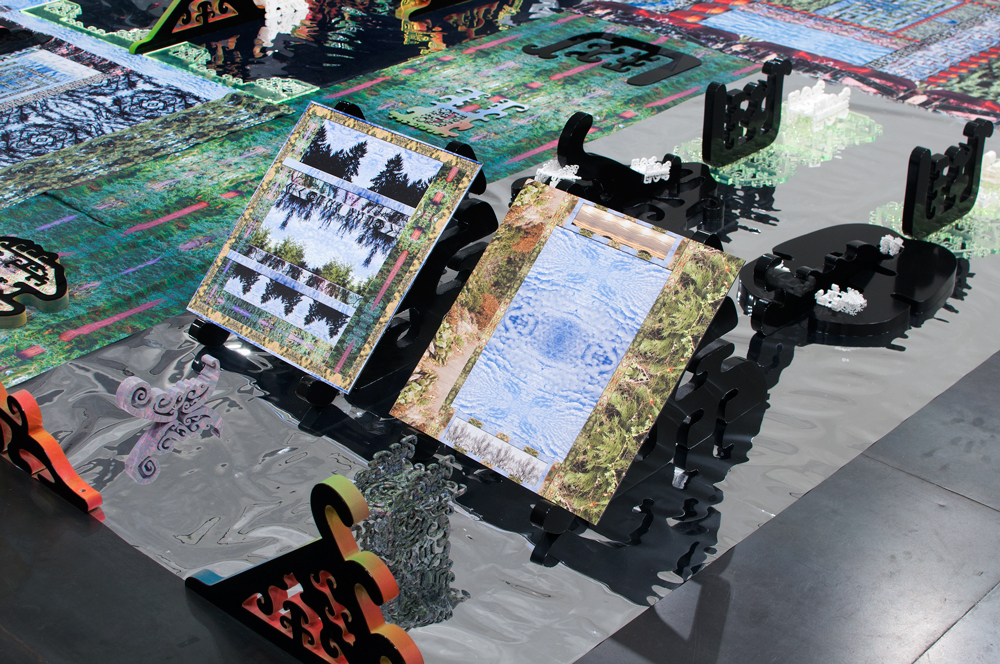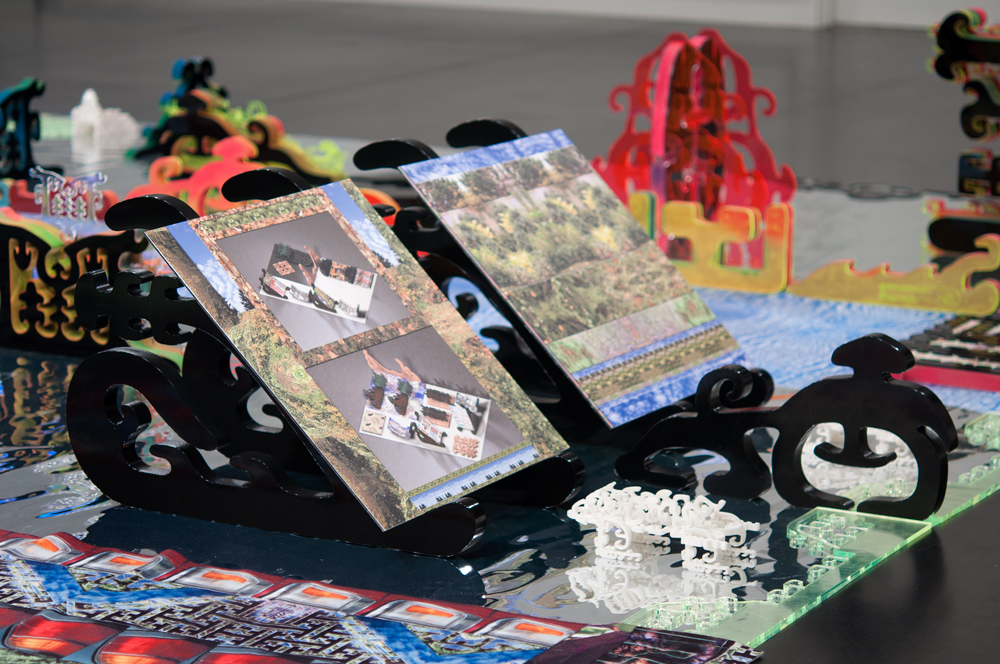 December 4, 2014 – January 10, 2015
Reception with the artist: Tuesday December 16 at 6:00pm
January 13 – 17, 2015
MSHR performance: Thursday January 15 at 8:30pm
THE WORK
For her solo installation, Brenna Murphy combines her distinctive curvilinear sculptures with 2D digital collages of photographed natural textures. The process of designing and arranging is an intuitive, meditative practice for Murphy, in which thoughtful blending of digital and organic elements reveals underlying structures.
"The installation pulls these elements together into a glyphic, labyrinthian, hyper-dimensional circuit," Murphy explains. "Placing my tools into intuitively ordered formations is a way for me to further expand my system for exploration: a way of putting the glyphs into full paragraphs, the language becomes more complex and cohesive. I am building systems and pouring my mind through them like thread through a loom. The activity of designing these objects and arranging them is itself a meditation and the final array can also be approached as a meditation tool."
The final week of Central~Lattice Tool Array transforms into a MSHR installation. The new installation incorporates elements from Brenna Murphy's solo at Upfor and work from MSHR's exhibition at PICA's Time Based Art Festival in September 2014. MSHR's performance on January 15th is the newest in a series titled Resonant Entity Modulator, focused around their unique sculptural light/audio feedback system.
To view works available from this installation as individual sculptures, please click here.