JACK FEATHERLY
HANK BIERBAUM FANTASIZES*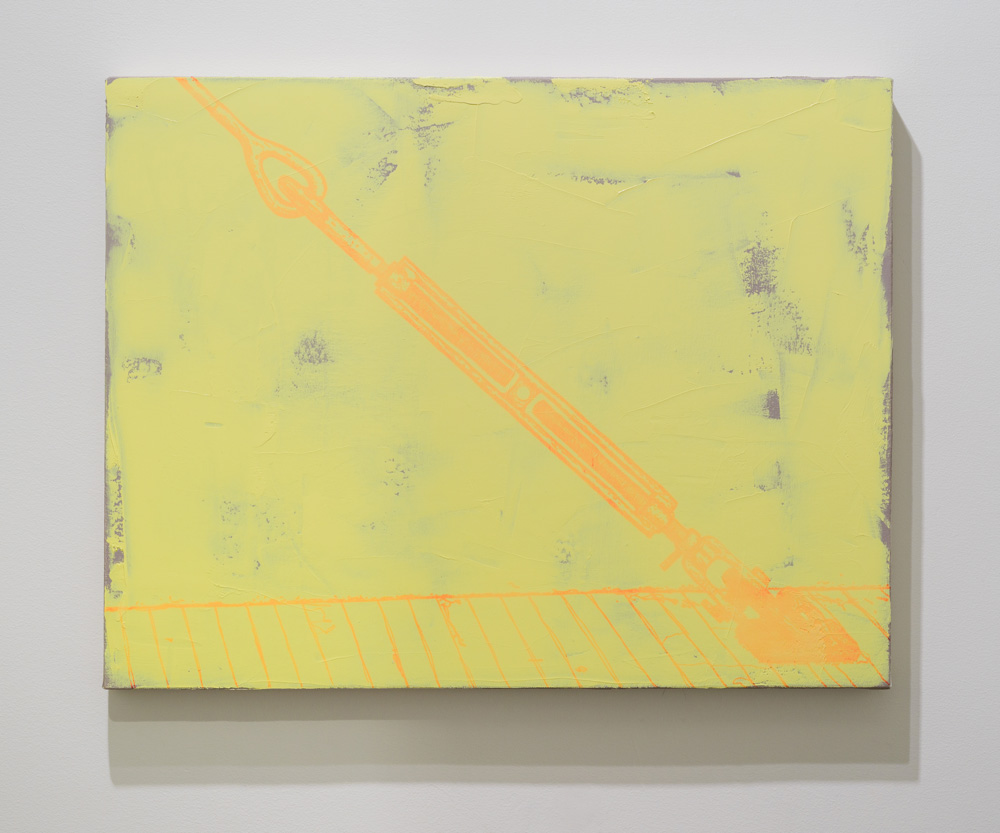 October 19 – November 23, 2016
Preview reception Tuesday, October 18, 6:00 to 8:00pm
First Thursday art walk November 3, 6:00 to 8:00pm
Artist talk Saturday November 5, 4:00pm
THE WORK
In his second solo exhibition at Upfor, Jack Featherly debuts new paintings in oil and enamel. The title is a cue for investigating ideas that surround storytelling, including literary construction, narrative potential and social triggers. Though stylistically diverse, Featherly's large-scale paintings pursue conceptual themes and processes present in his work since the 1990s. Featherly describes this relationship as "visual isomorphism," in which things that seem dissimilar have similar or identical underlying structures.
Imagery culled from a variety of cultural sources and elements of abstract painting fragment and overlap, to the point neither takes precedence in the finished work. Relationships that arise from crashing images, gestures, color and form point at a potential narrative reading of the work, but any singular interpretation remains elusive. To Featherly, "Maintaining a level playing field in terms of visual hierarchies allows for a shapeshifting world."
THE ARTIST
Jack Featherly (b. 1966 in Rolla, Missouri) earlier this year participated in Portland2016: A Biennial of Contemporary Art, curated by Michelle Grabner and presented by Disjecta Contemporary Art Center. Recent solo exhibitions of note include presentations a Mesler/Feuer in New York (2015), Upfor in Portland (2014) and Christopher Henry Gallery in New York (2010). Featherly has exhibited throughout the United States and in France, Germany, South Korea and Japan. He holds a BFA from the Pacific Northwest College of Art in Portland, Oregon. His work is in the corporate collections of Progressive and Chase Bank, and in various private collections. Featherly lives and works in Portland, Oregon.