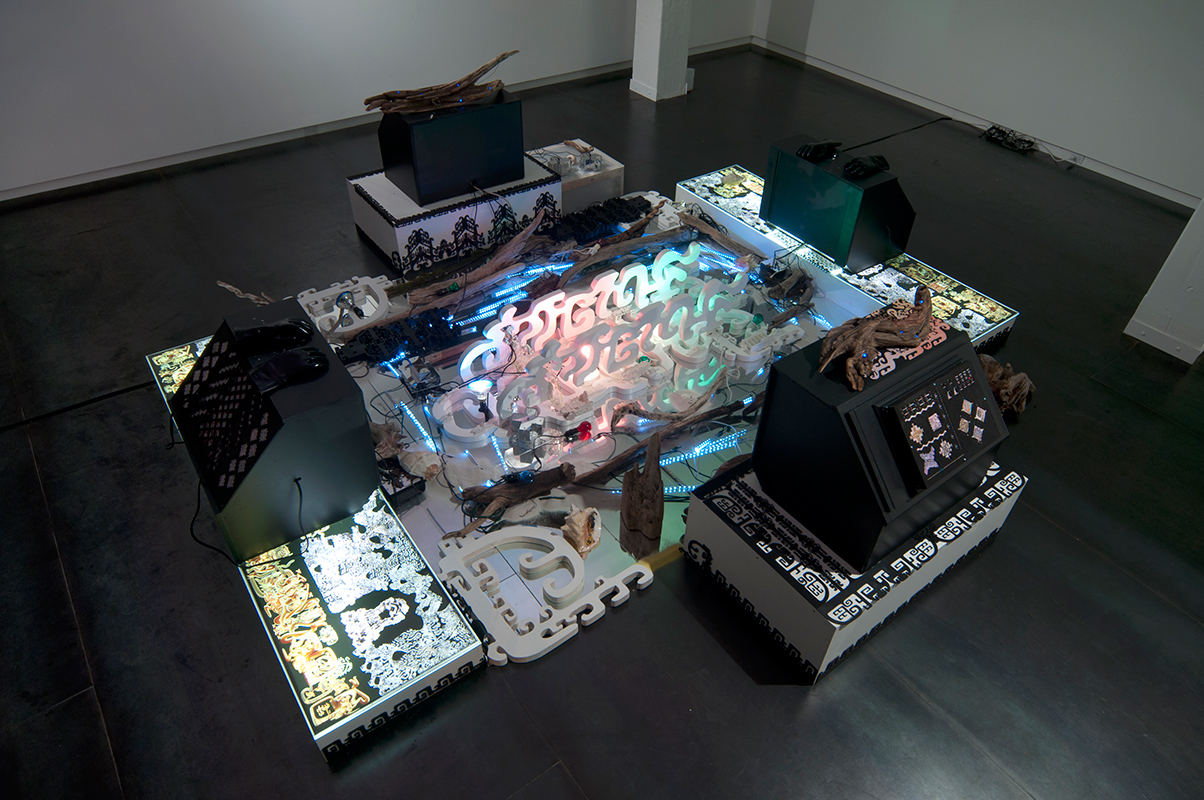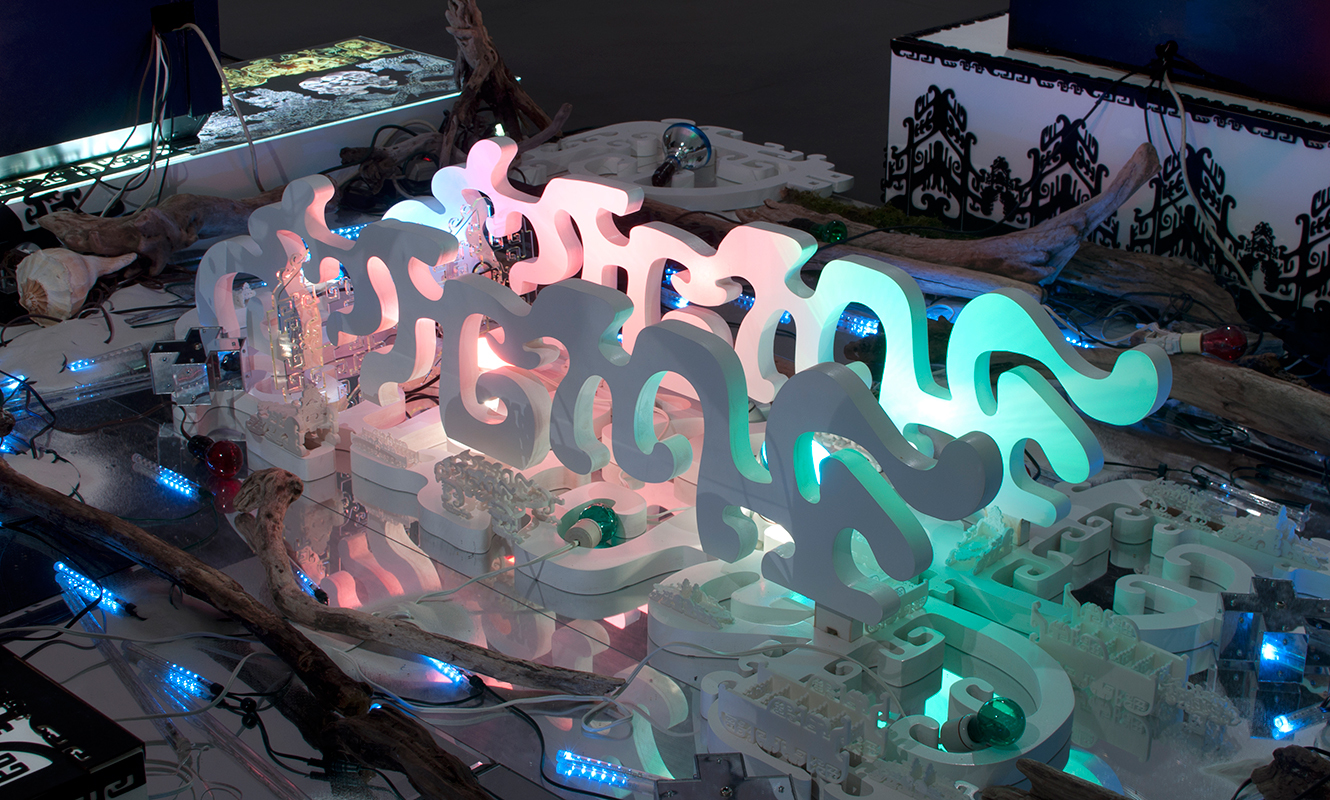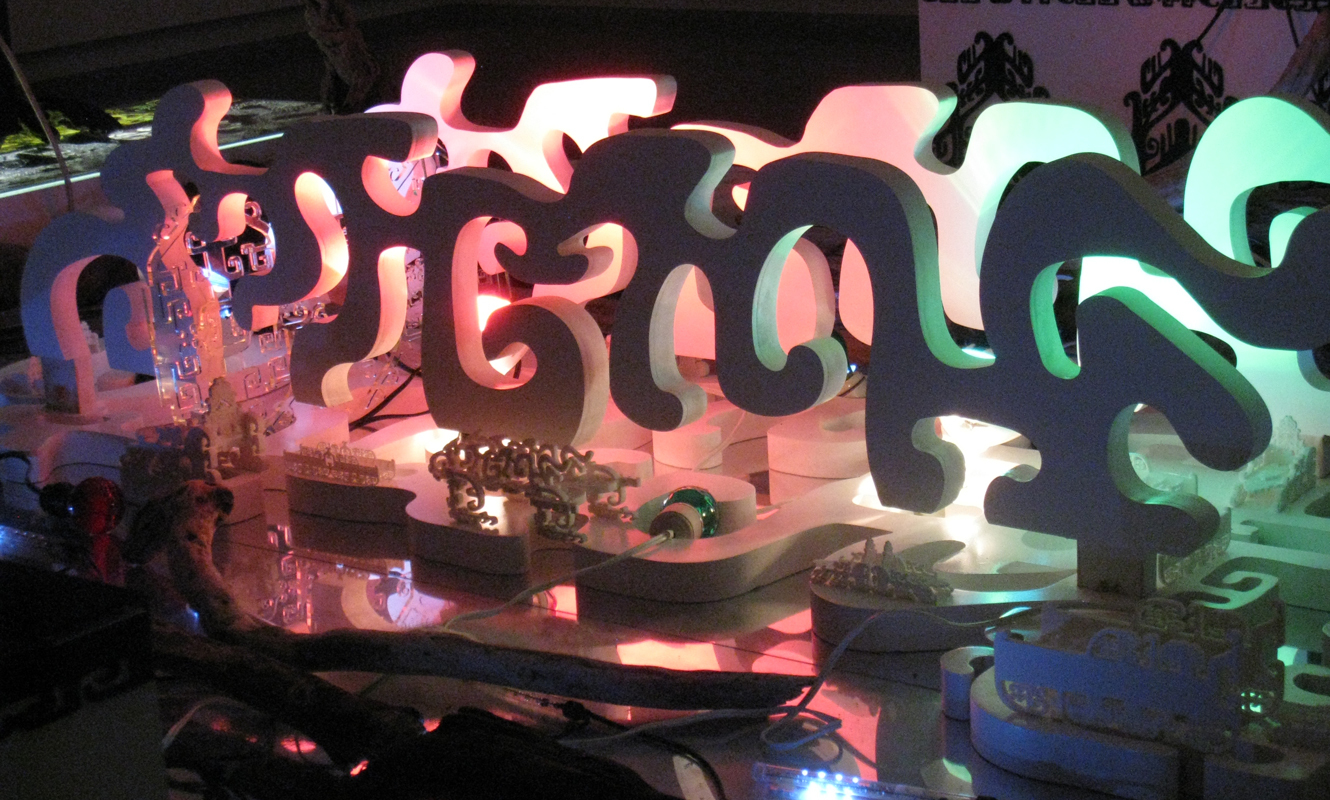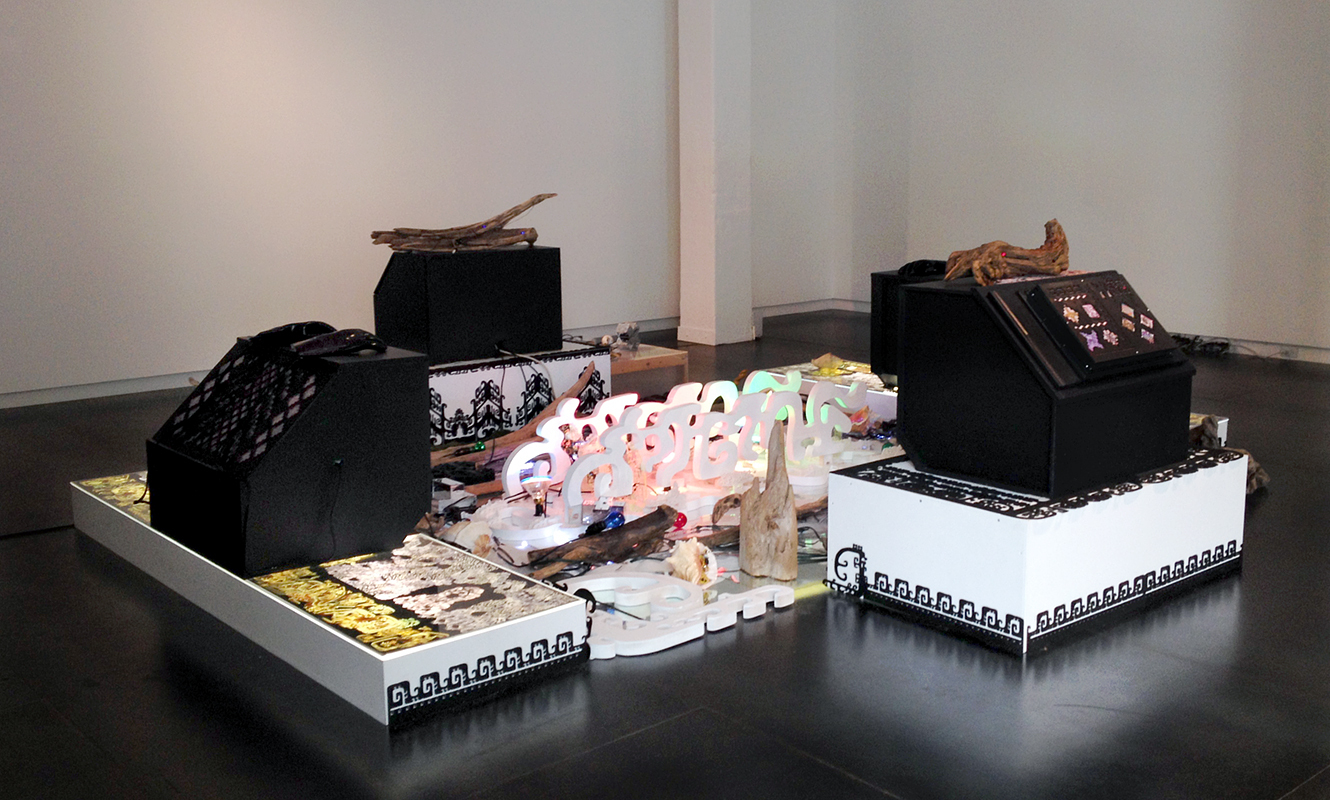 November 7 to 30, 2013
Performance by Oregon Painting Society on November 7 at 7:30pm
THE WORK
With sculptural installation, sound equipment, lights and reflective surfaces, MSHR blends primitive magic and science fiction. Liquid Hand acts as an organic computer, composed of discrete modular units capable of receiving input from viewer interaction and releasing audio/visual output.
This system allows visitors to modulate light and sound produced by an array of hand-built, analog synthesizers that are implanted throughout. The installation also includes carved driftwood embedded with electronics, digital works on paper, digitally-fabricated sculptures, speakers, mirrors and sand.
"We're interested in creating tools that extend the human sensory feedback system," MSHR explains. "As you move through the space, your presence is reflected by the direct modulation of environmental effects. Circuits are completed by touching elements of the installation, activating waves of colored lights and ambient sound. This situates gallery visitors as explorers, able to discover relationships between the sculptures, the body, light and sound."
THE ARTISTS
MSHR is a collaborative effort consisting of Portland-based artists Brenna Murphy and Birch Cooper. Murphy and Cooper formed MSHR in 2011 through their involvement with the art collective Oregon Painting Society.